The enchanting city of Chennai boasts of many amazing places to see, each promising a unique experience. Whether you are looking for a relaxed vacation by the beach or a fun holiday with family or an education tour for school children, Chennai has ample of places to visit, catering to varied range of interests. From forts and ancient buildings to religious places to museums and art galleries, to beaches and parks, every visitor will find something of his or her interest in Chennai. Here are some of the sightseeing places in Chennai.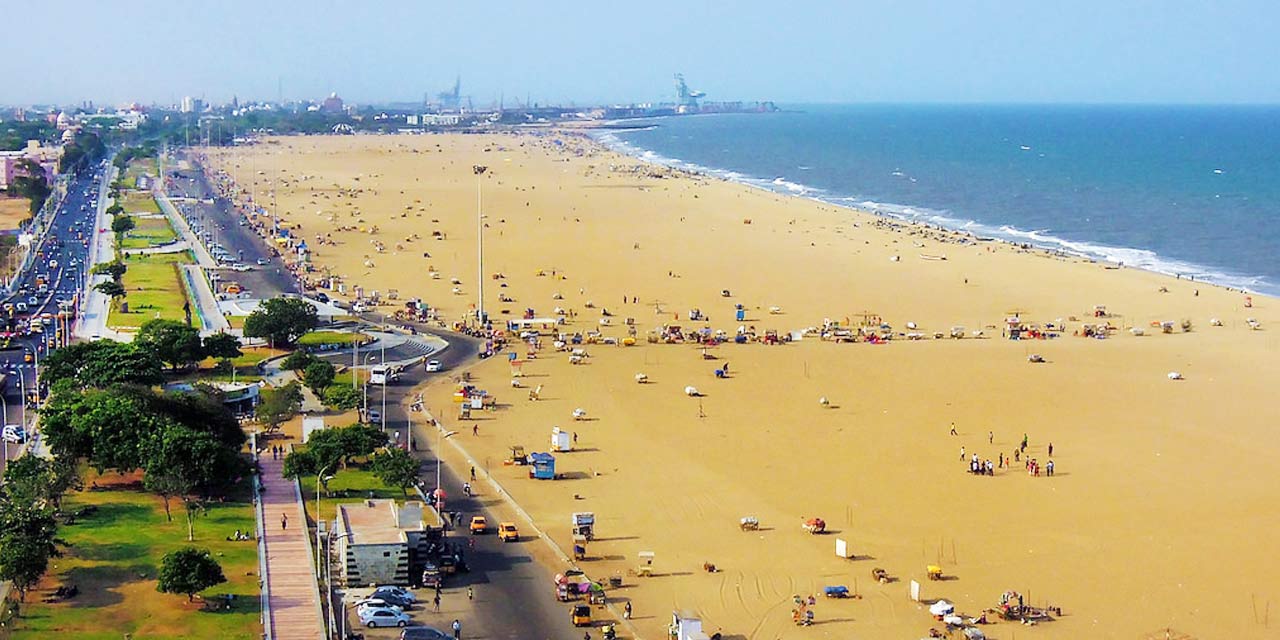 Marina Beach is undeniably one of the most popular beaches in Chennai. It boasts of being the second long beach in the world. Marina Beach stretch is located opposite to many prominent buildings in the city such as Madras University, Presidency College, Swami Vivekananda Museum and House, AIR and various government offices. This beach runs from Fort St. George to Besant Nagar. Sunset and sunrise at the beach is worth seeing along with the view, the beach presents an active environment, filled with food stalls, pony rides, games, etc.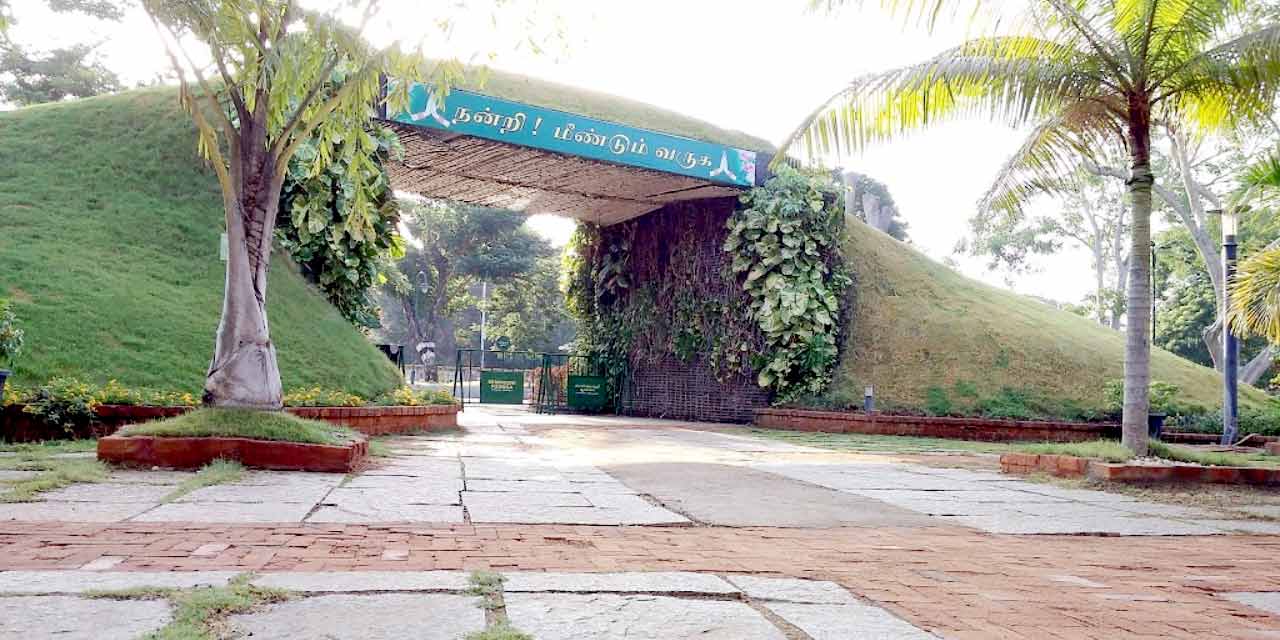 Spread across 20 acres of land, Semmozhi Poonga Park is one of the most popular places to visit in Chennai. A botanical Garden that was established by the State Horticulture Department, it presents a refreshing environment amid the concrete jungles of the city. It was opened to public in the year 2010 and is located in the centre of the city. This botanical garden presents a rich collection of flora including various varieties of rare medicinal herbs. The park complex consists of a water and rock garden, a fern garden, Butterfly Park and many other theme sections.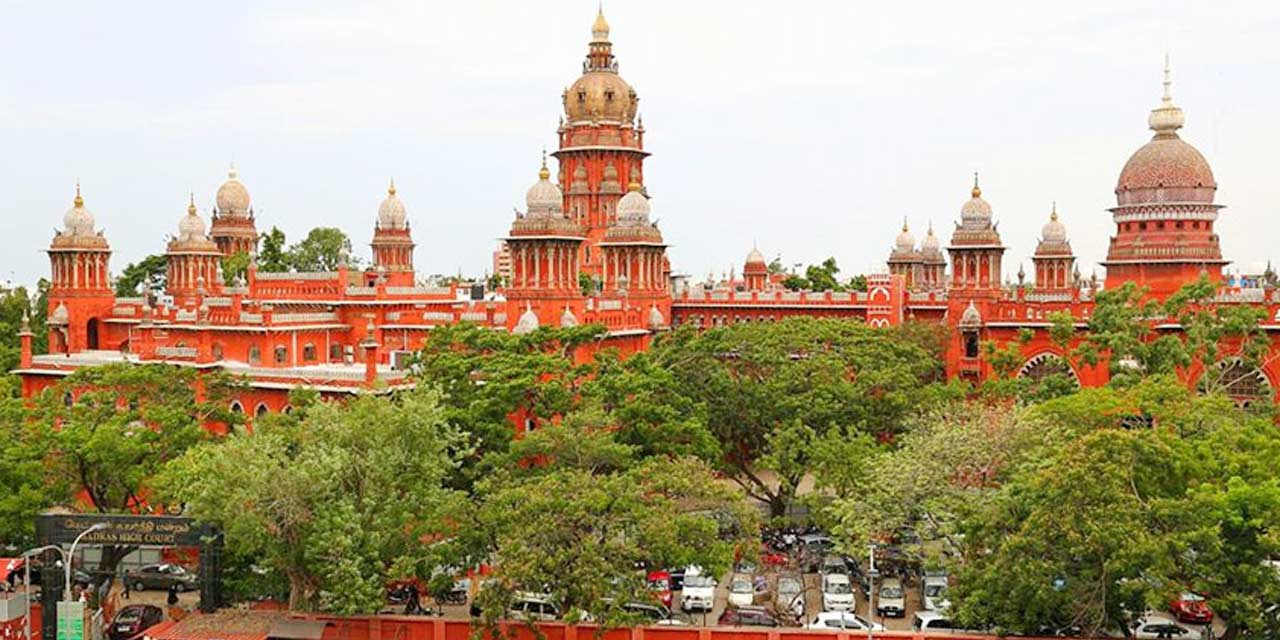 Madras High court, one of the most prestigious courts in the country, is a place to visit even if you are not inclined towards learning the judicial processes that this court handles. It is a place to visit by every architecture lover. Its magnificent structure adorned with stained glasses and carved ceilings is a sight worth remembering. It is located at the N Fort Road, Parrys, George Town, Chennai.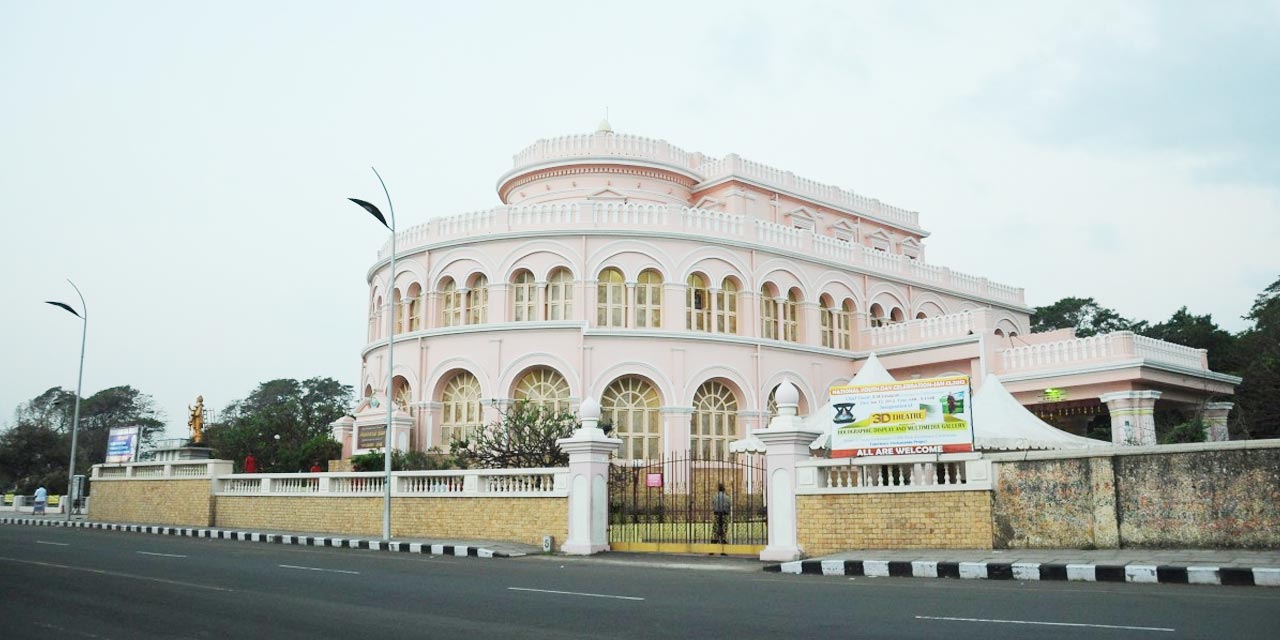 Another sightseeing place that you cannot miss on your Chennai tour is the Vivekananda house and Museum. Initially, built in 1842 to store ice blocks, it was called as the Ice House. Later, it was bought by a renowned lawyer, Bilagiri Iyengar, who named it as Castle Kernan in the respect of his friend. In February 1897, Swami Vivekananda had stayed at this house for a few days. In the honour of this, Vivekananda Navaratri was celebrated here every year, and eventually named as Vivekananda House. It now presents an insight into the life of Swami Vivekananda through an exhibition on his life as well as on Indian Culture. It is now maintained by the Ramakrishna Math.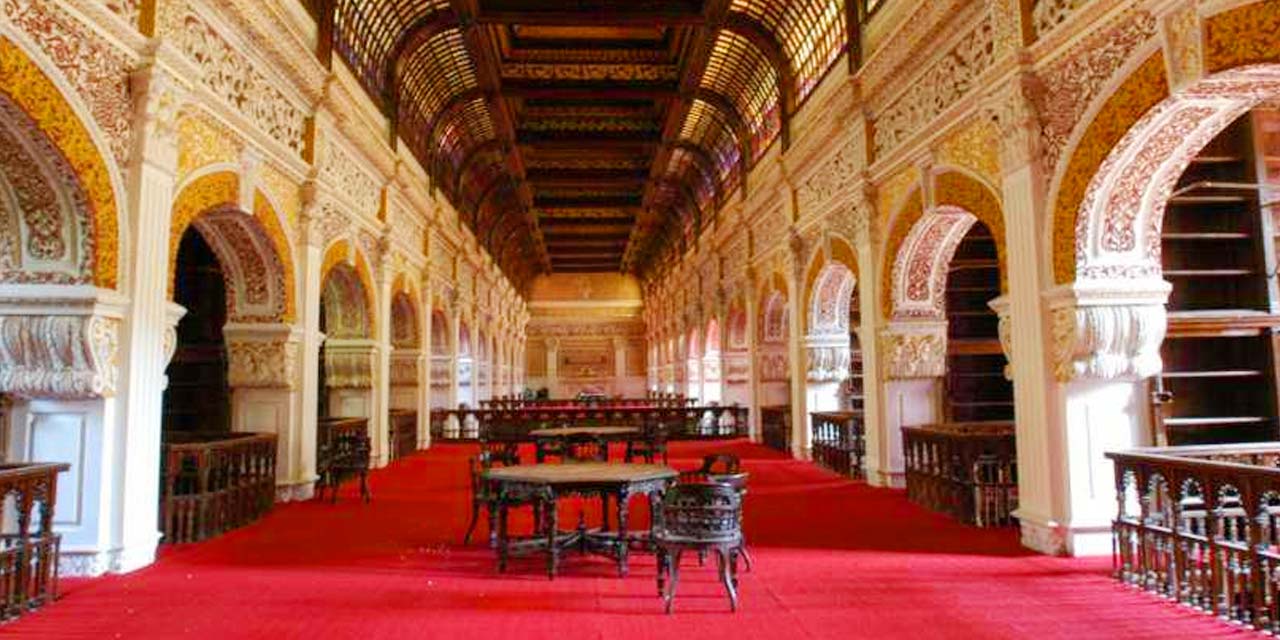 Established in 1896, Connemara Public Library is a historically rich place with an impressive architecture. This library is home to various rare and ancient publications that are more than 600,000. It is considered as one of the largest libraries of Asia. Timings of Connemara Public Library are from 9 AM to 7.30 PM.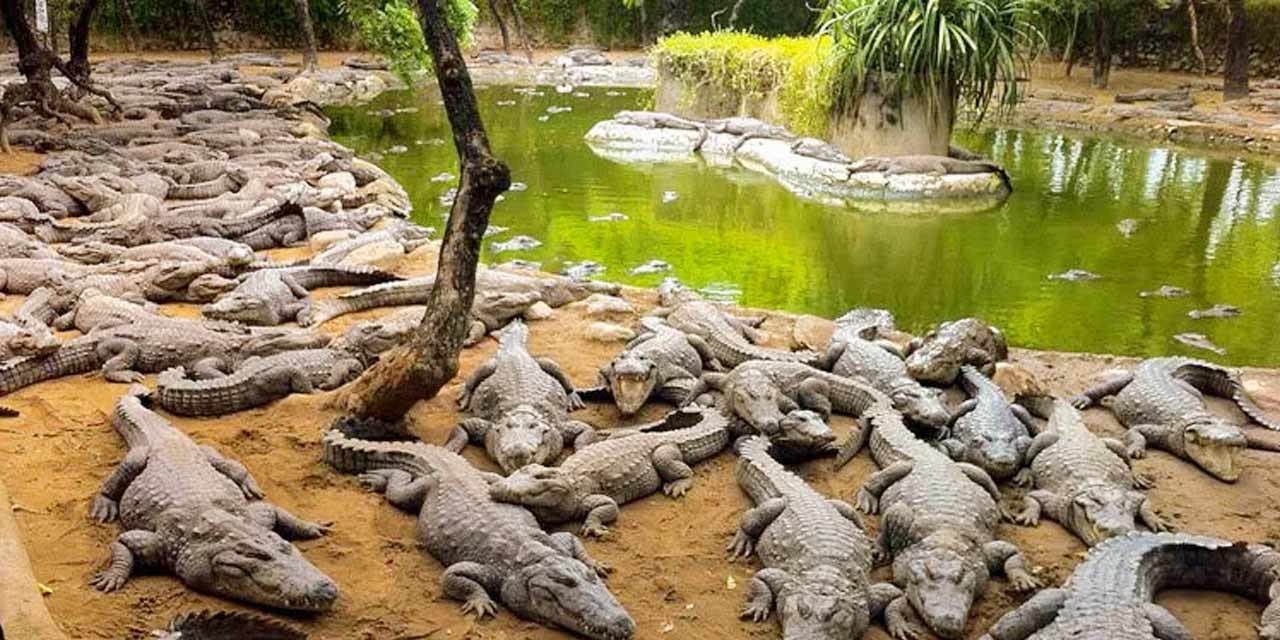 Started with the motive of preserving various species of reptile, Crocodile Bank now houses more than 2500 creatures. Once you visit you can spot snakes, sea turtles, alligators and water birds. Timings of Crocodile Bank is from 9.00 AM to 5.30 PM. It is open on all days except on Mondays. There is a minimal entry fee and extra charges if you are taking still camera or video camera.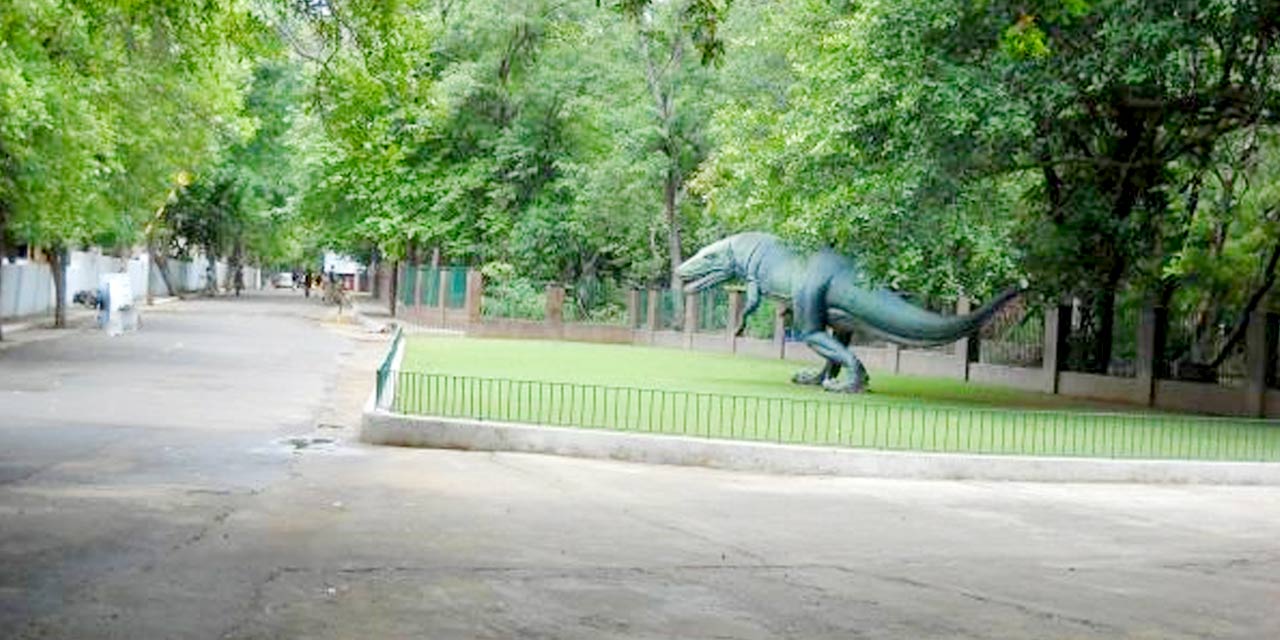 Located in the middle of the city, Guindy National Park and Snake Park is a place to visit by every nature enthusiast. Its rich fauna and lush green landscapes attract many visitors each day. When here you can see spotted deer, jackals, blackbucks, tortoise, cobra, pythons and avian fauna such as quail, partridge, fly catcher and buzzards. Its timings are from 9AM to 5.30 PM. A minimal entry fee is charged as well as additional fees for still camera and video camera.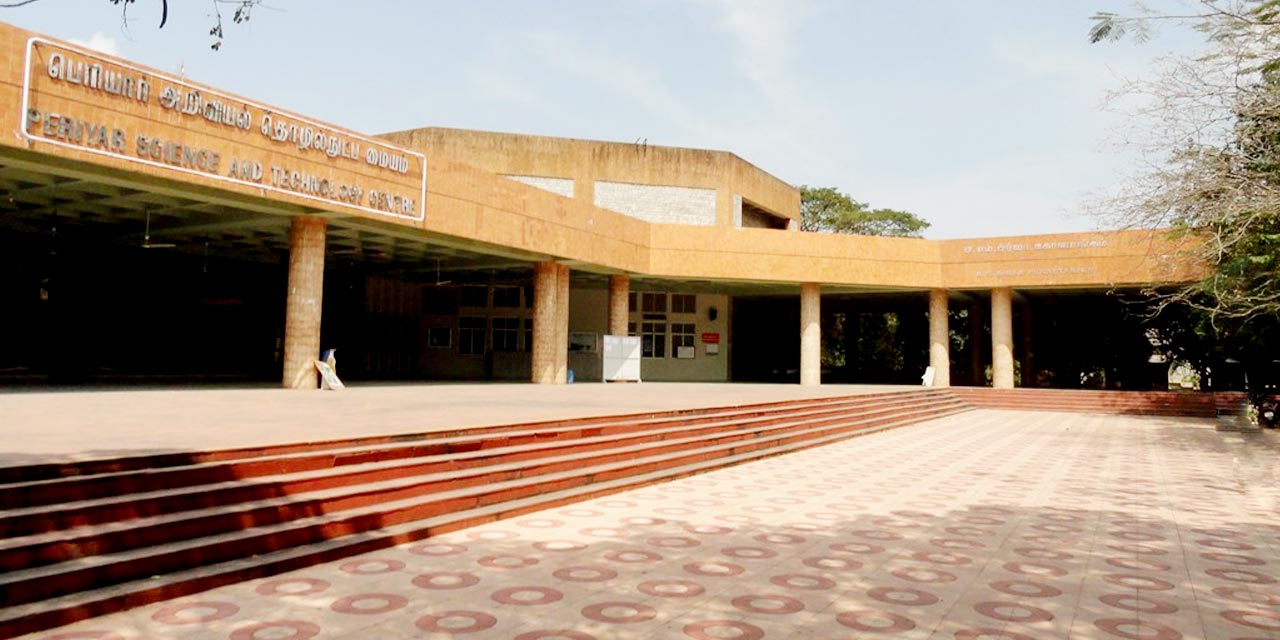 Located near the Anna University, Birla Planetarium is another place to visit in Chennai. A part of Periyar Science and Technology Museum, planetarium not only includes an interesting range of exhibits on various subjects including solar system, sky and seasons, etc., but also conducts various audio-visual programs on astronomy. Timings of Birla Planetarium are from 10 AM to 5.45 PM. There is a minimal entry fee of Rs.40 for adults and Rs.25 for kids.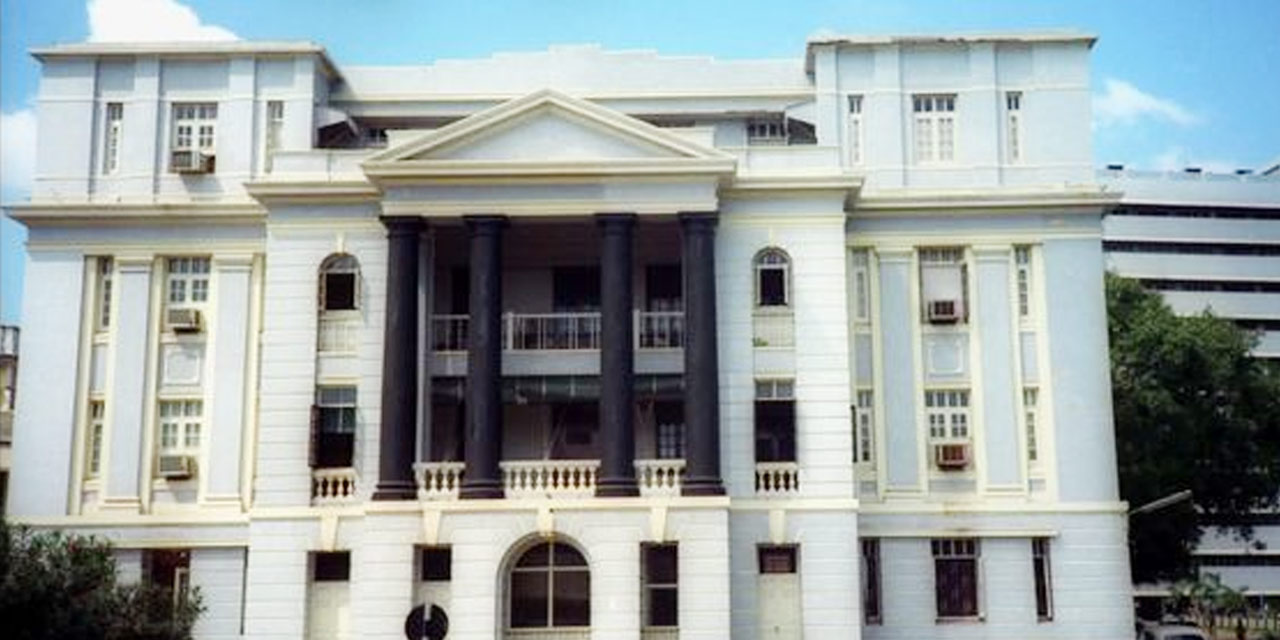 Now maintained by the Archaeological Survey of India, St. George Museum was first opened to public in 1948. Consisting of 3 floors, it presents a rich collection that is displayed in 10 galleries. Some of the items showcased at the museum are swords, rifles, pistols, canon, daggers, various British army uniforms for different ranks, silverware and various other artefacts from St. Mary's Church and Tranquebar Zion Church.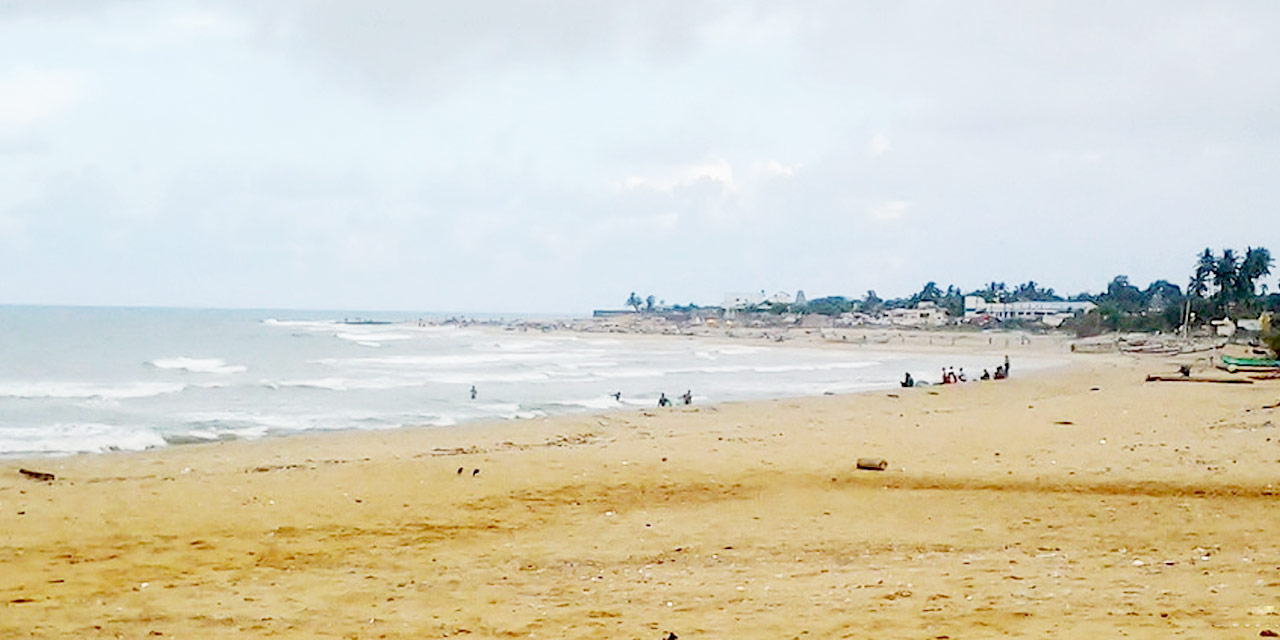 Once a prominent port, It is situated 40 km away from Chennai. Covelong Beach can be reached on the way to Mahabalipuram. This beach is popular among tourists for the varied beach activities that it offers. Some of the activities that you can try at Covelong Beach are wind surfing, swimming and many more. You can also club visit to this beach with a visit to various monuments that are located close by.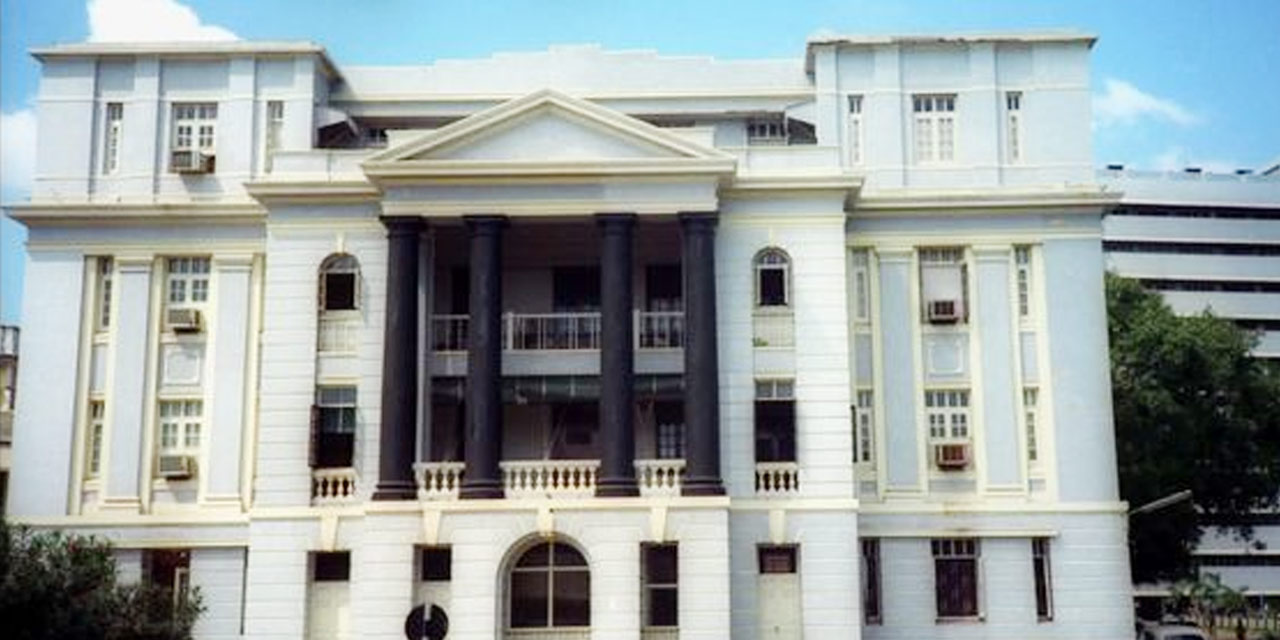 Built in 1653 by the British East India Company, Fort St. George is a prominent landmark of Chennai. Along with high historical significance, this place still holds immense importance as many state legislature and secretariat buildings are located within its complex. Along with these, it also houses two ancient buildings namely St. George museum and St. Mary's Church.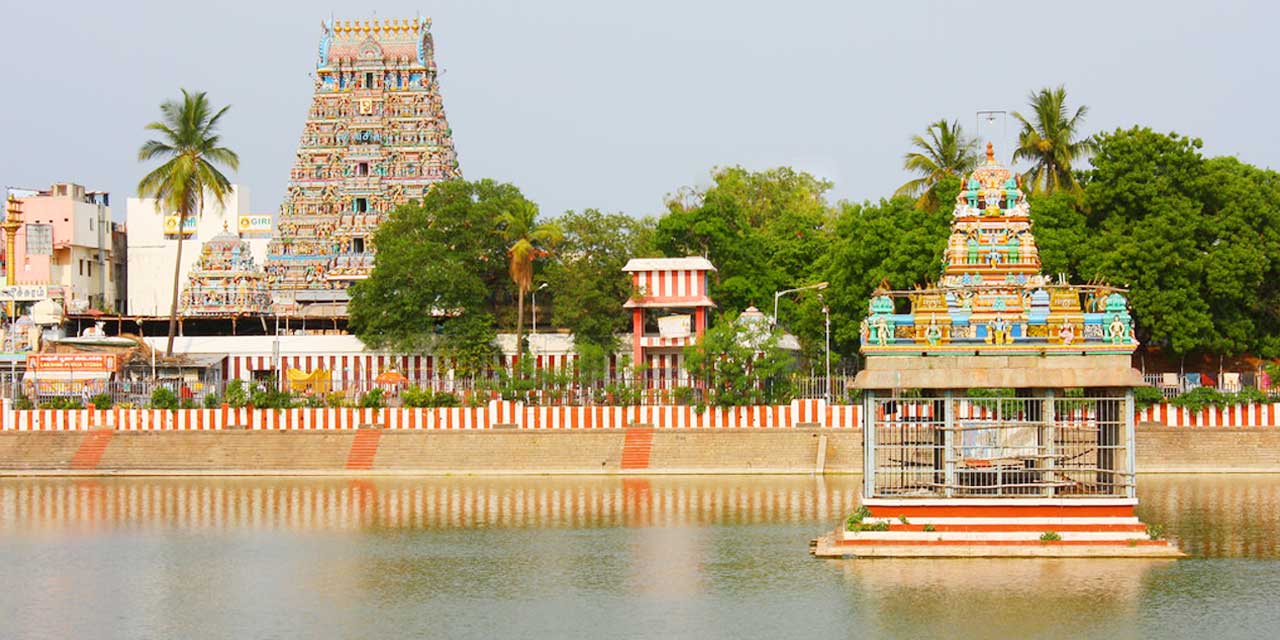 One of the oldest temples in the city, Kapaleeswarar Temple is said to be built in 7th century during the reign of Pallava Kings. However, it is said that the original temple was destroyed by the Portuguese and the present structure of the temple was built in 16th century. Traditional songs of Nayanmars mention this. Dedicated to Lord Shiva and Goddess Karpagambal, it has been built in the Dravidian style of architecture.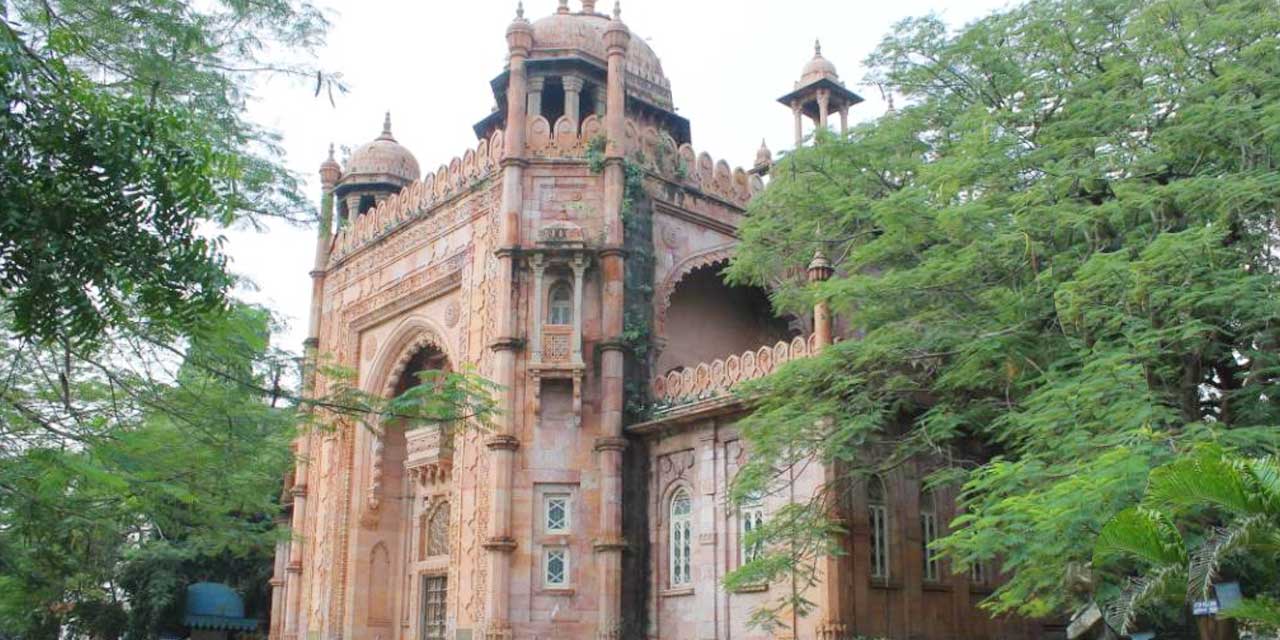 National Art Gallery is another popular place to visit, especially for those who are interested in exploring various arts, belonging to different centuries. Established in 1907, it presents a brilliant example of Indo-Saracenic architecture. This art gallery is consisted of various sections, each presenting rare collection, with some even dating back to 11th century.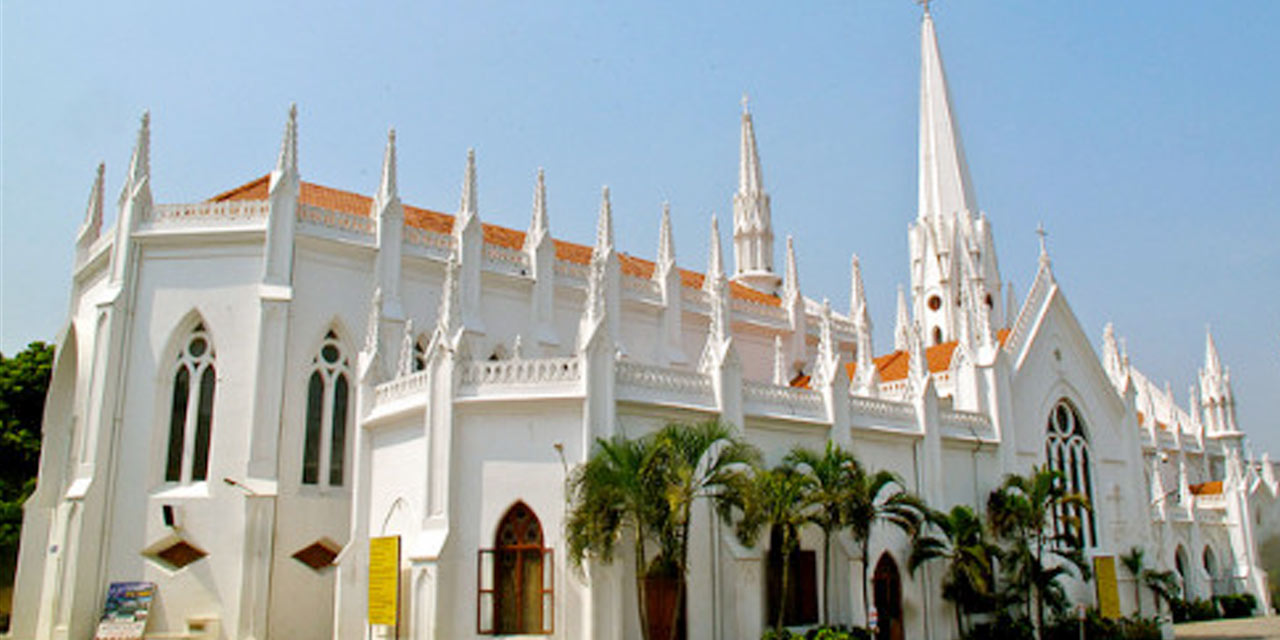 An ancient building, San Thome Church is one of the most prominent churches in Chennai. Built during colonial era, this church is dedicated to Saint Thomas. It has an attractive architecture as well. Within the church premises, there is a museum, a shop for prayer related materials and a library.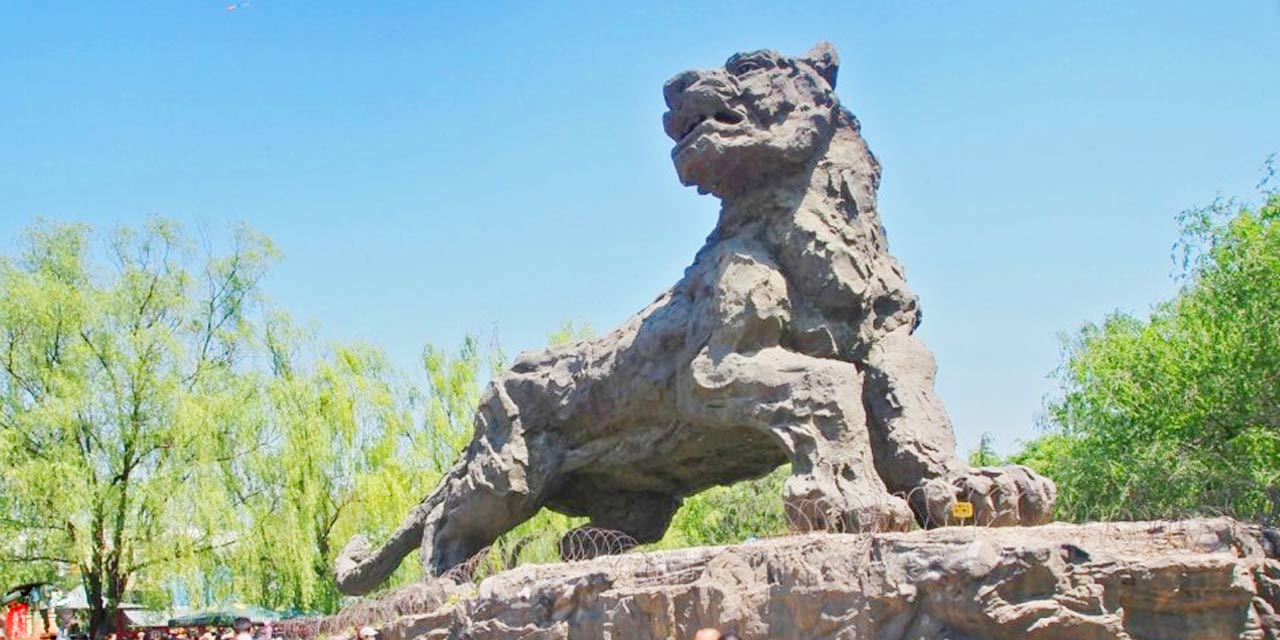 Established in the year 1855, Arignar Anna Zoological Park is the first public zoo of India. Located around 31 km away from the centre of the city, it is spread over 510 hectare of land and is home to around 1500 species of wild animals and birds. This zoo is consisted of an aviary, aquarium and butterfly house. There is option of lion safari, elephant safari and deer safari at the zoo. Arignar Anna Zoological Park timings are from 9 AM to 5 PM. It is open on all days of the week except on Tuesdays.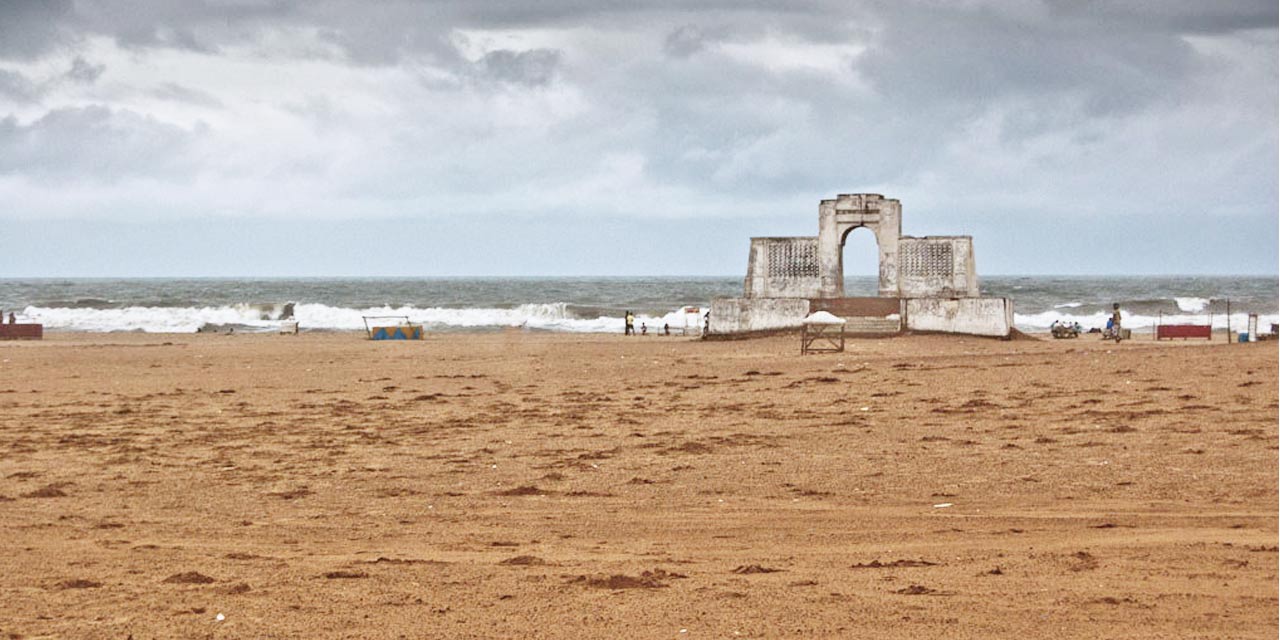 If you are looking for a lesser crowded beach, then visit Elliot's Beach in Chennai. Now called as Besant Nagar Beach, its shimmering stretch presents some calm moments with your loved ones. Another attraction of this beach is the Schmidt Memorial which was constructed in the memory of Karl Schmidt, a Dutch sailor.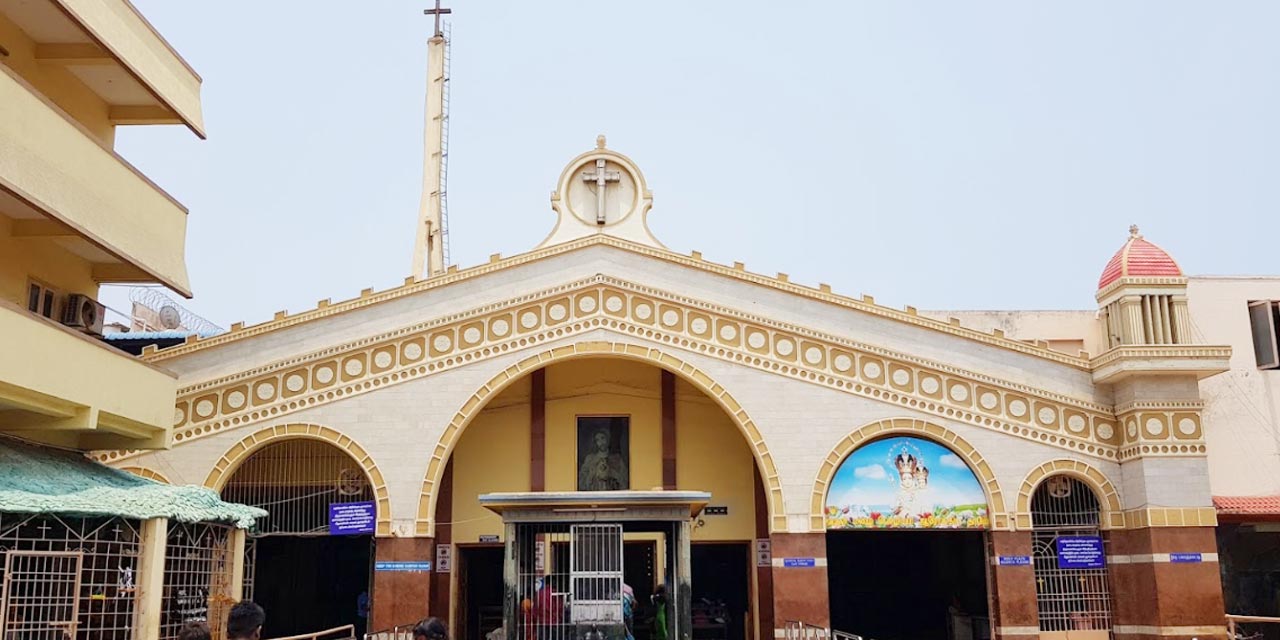 Located close to the Elliot's beach, Annai Vailankanni Shrine is another place to visit. Its captivating white structure, standing by the side of Bay of Bengal, attracts hordes of visitors every day. It is often visited by those who wish to have some peaceful time. its opening timings are from 5AM to 9PM.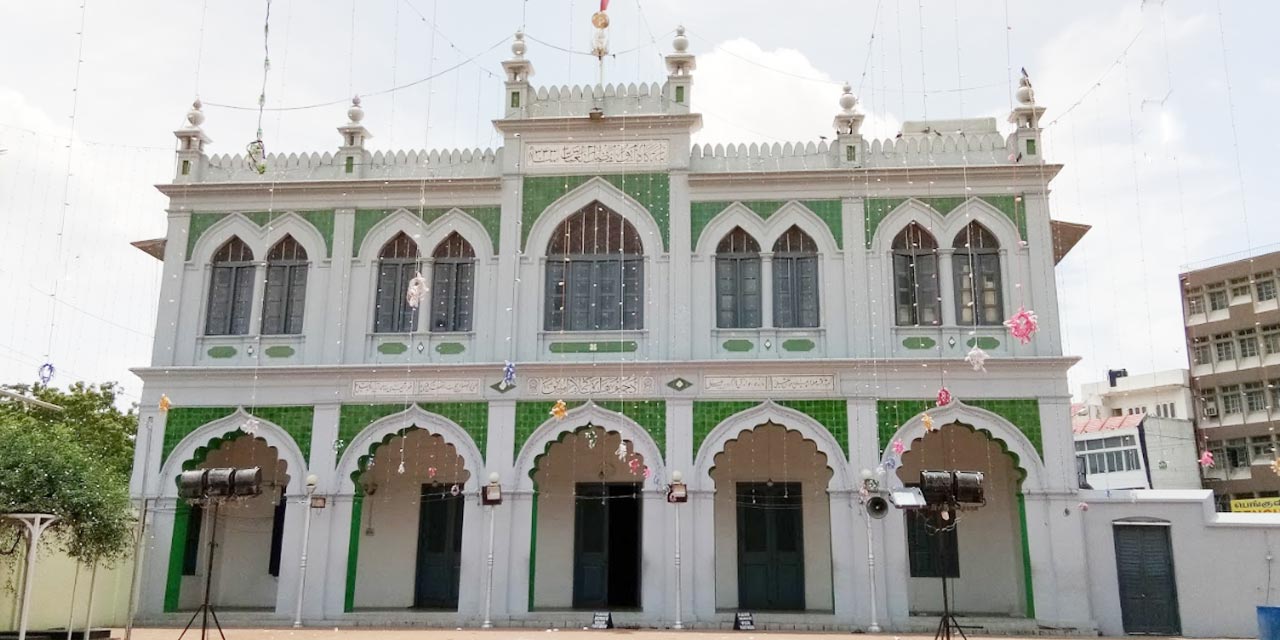 Another places that showcase a beautiful architecture is the Thousand Lights Mosque. There are multiple domes with two minarets that enclose the main hall of the mosque. It consists of separate prayer hall for men and women.
Along with these, there are many other tourist attractions in Chennai that you can visit if time permits. Dakshina Chitra, Nettukuppam Beach, Breezy beach, Parthasarathy Temple, Santhome Cathedral Basilica, Kolavai Lake and Pulicat Lake are a few other places that are worth exploring. You will also come across captivating memorials of Kamarajar, Rajaji, Mahatma Gandhi and Bakthavatsalam near the stretch of Raj Bhavan.